Elizabeth, Veljko and David attended ACM DEV and ICTD 2012 which were co-located in Atlanta. David presented a paper on VillageShare at ACMDEV describing an architecture to localize traffic in an African village when user's are sharing content with each other.
Veljko presented a poster at ICTD on VillageCell, a system to create localized free cellular connectivity and David presented a poster on analysis of traffic locality.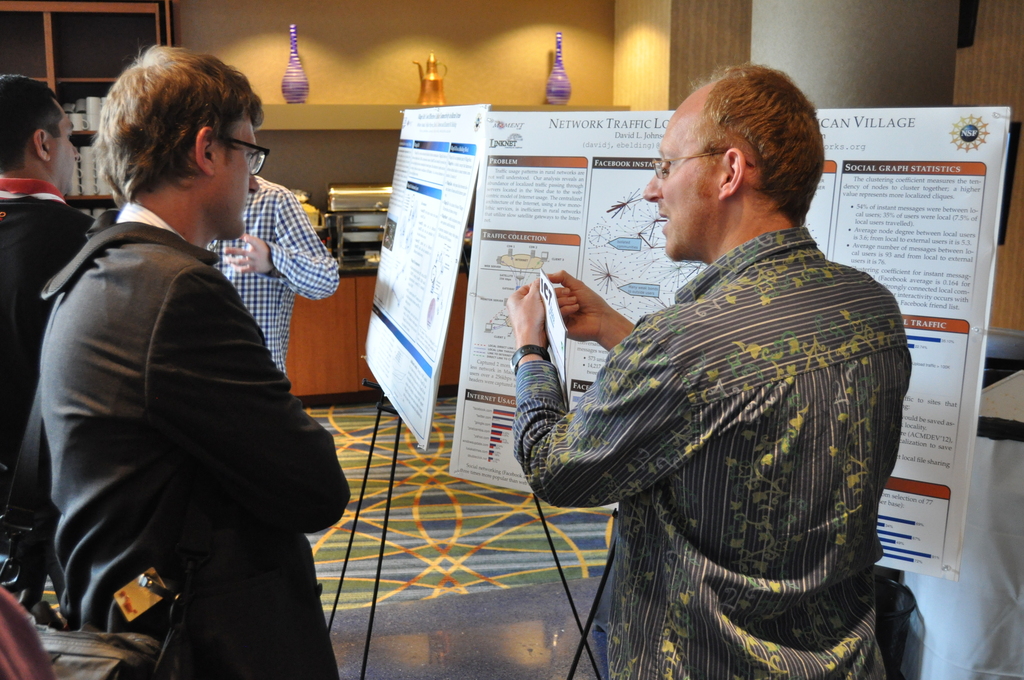 David presenting Internet traffic locality to an attendee.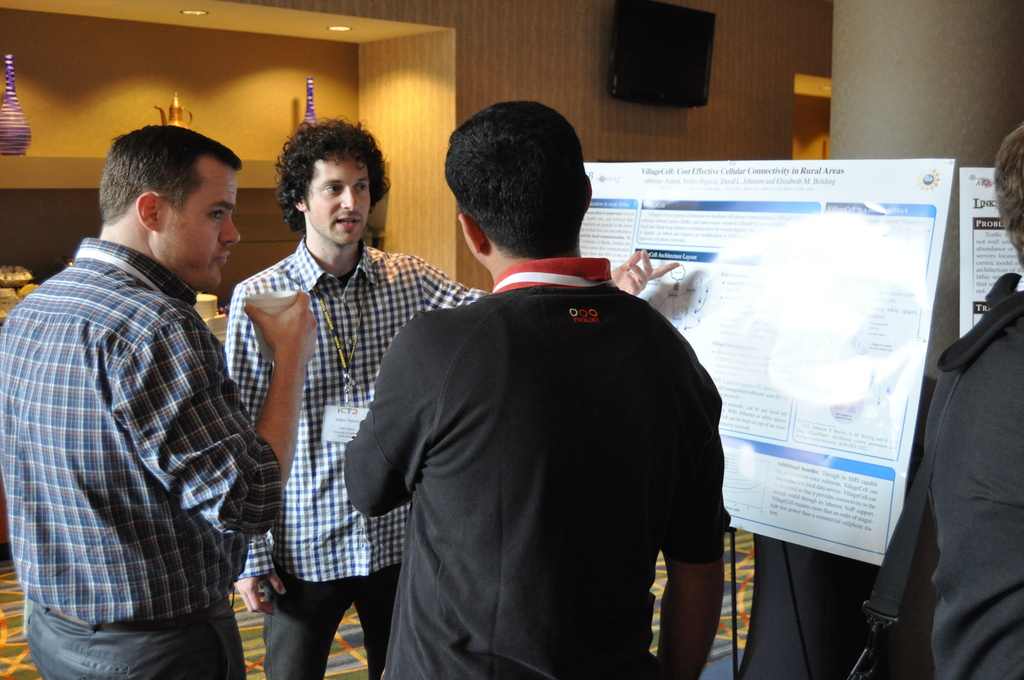 Veljko presenting VillageCell to some interested conference attendees.